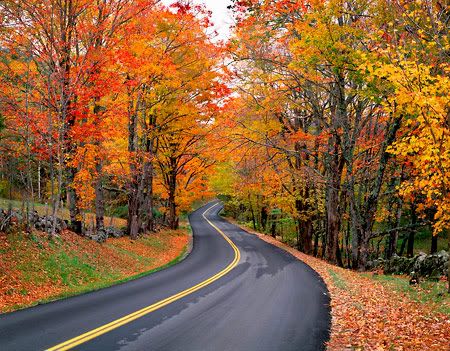 I think we're pretty much back into the swing of things for the fall season (though the 90-degree weather may say otherwise).

As I'm writing this and looking at some pictures, it floors me to realize how quickly the months have come and gone, and it's already nearing the end of 2008. Probably the fastest passing year for me.

I hope everyone is looking forward to fall because I so happen to have my top ten reasons that I'm diving headfirst into this season with a smile. Check it out:


10. Kids back in school (more room for us young adults to have FUN!)

9. Less sweating for Bart. (that's a good thing...or is it??)

8. Fantasy Basketball. (more bball & more trash-talking)

7. Primetime TV shows finally return. (I've been waiting 18 LONG months for this)

6. College Football. (GO BEARS!!)

5. Changing colors and scents of autumn. (God is such a great artist)

4. Starbucks holiday specials. (pumpkin spice latte & peppermint hot chocolate...yum)

3. That much closer to the Christmas. (love everything and everyone about it)

2. Cooler days and nights. (great for running and being outdoors in general)

1. My birthday. =)



What are your reasons you're looking forward to autumn? Feel free to share one, two, or ten, if you like.